For interested parties: Discover the charm of a lovable city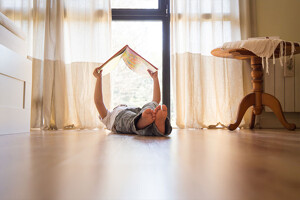 Aachen is characterised by an endearing flair that scores points for its diversity. If you want to buy or rent a house or flat in our home town, you will become part of a city with an eventful history, an impressive cultural heritage and fascinating architecture. For more than 20 years, we have been committed as real estate agents to bringing the charm of our city to life through the brokerage of residential and commercial properties.
Use our portfolio as a source of inspiration for your options
Do you have precise ideas about your future house or your next flat? Are there non-debatable requirements that must be met; circumstances and conditions that you will not tolerate under any circumstances? Priorities for location and size? On the overview pages on houses, flats, commercial properties and plots of land, we have compiled basic information for you, for example about the locations, the supply structure or the immediate surroundings. This allows you to view your property a little better in context.
Place a search order with us: We will find the property you are looking for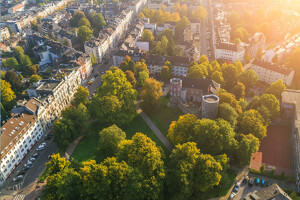 You can't find a suitable property in our current portfolio? That doesn't have to be a reason for you to half-heartedly make a second choice or say goodbye to your dream. Talk to us. The Aachen property market is dynamic and as a long-standing local estate agent we have a close-knit network that regularly presents us with interesting new properties.
We create a search request for you in which we document your ideas - and then contact you immediately as soon as we have found a flat or house for brokerage that meets your wishes.
Financing brokerage: secure the best conditions for yourself
We consider it a matter of course that we accompany you personally to viewings and take sufficient time to answer all your questions to your satisfaction. If you are considering buying a flat or a house, we can also help you with the financing as a reputable and efficient partner. As a long-standing real estate agent in Aachen, we have built up a solid foundation of trust with many regional and supra-regional banks and financial service providers, from which you benefit with often significantly better conditions and terms.
We are committed to making you feel at home in our city
We see our work as estate agents as a service that paves the way for you to live, work and be happy in our home town. We want you not only to find your dream property, but also to be able to experience your dream every day.